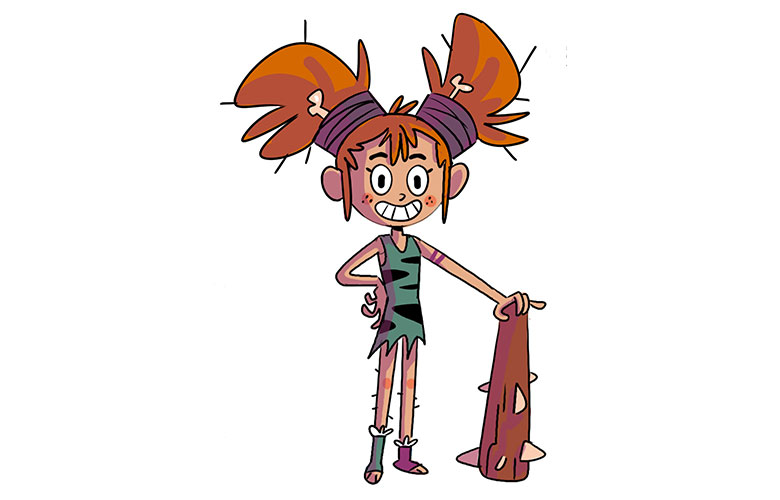 PATAPWAL
52 x 13′
The exuberant Patapwal is a young careless Cretaceous that lives her life any way she sees fit. After an exo-temporal shock caused by a meteorite, she finds herself zapped forward to the twenty-first century in an unconventional family!
Overexcited by these "holidays", Patapwal just wants to enjoy her new group of friends as best as possible and have fun with them. So, when trouble hits one of the gang, she races off to solve the problem… just like she did for her dinosaur friends!
But with her brutal, primitive prehistoric techniques, she finds herself confronted to the ultra-connected world of today's youth…
To enjoy herself as much as possible in her new era, Patapwal must make do with her reflexes and primary psychology, learn technologies… and feel the first adolescent flutters of love. Let's just say that she's got a long way to go!